Who We are
The body of believers, known as East Sylva Baptist Church, is a group of people who love our Lord and Savior, Jesus Christ. We, as a congregation, strive to be a Christ-centered church that touches the lives of people both within our membership and to others throughout our community.
The vision of our church is best stated in the recorded minutes from the founding members in 1927. "The body is dedicated to the service of evangelization of the world for Christ." We hope that the various ministries of our church, listed on our website, demonstrate this commitment.
We hope that you will have the opportunity to visit our church and join us as we worship the One who made the ultimate sacrifice to demonstrate His love for all mankind and help us as we attempt to share his love with others.
East Sylva Baptist History
East Sylva Baptist Church came about from a heartfelt need to have a Sunday School and church in the Pleasant Hill Community. A community member offered her house for the purpose of beginning a Sunday School.  The house was located near the spot of the old rock church building on East Sylva Circle.
As interest grew among the community, a group of members at the Sylva Baptist Church respectfully requested the church grant letters of dismission from her body that they could constitute a church at Pleasant Hill Mission site in East Sylva believing under God the time fully right for such.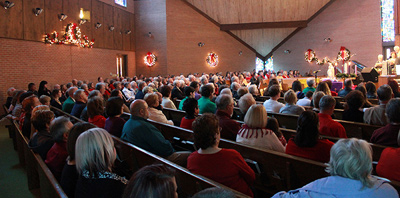 Having obtained a letter of dismission from the Sylva Baptist Church for the purpose of organizing a Baptist Church in East Sylva at the Pleasant Hill site, the East Sylva Baptist Church was organized December 11, 1921 with 31 charter members.
The body was constituted into a working body for Christ by a presbytery consisting of regularly ordained ministers with the Reverend T.F. Deitz, chairman. The Reverend A.C. Queen presented the Bible and the Reverend John Hoglen led the prayer of consecration. Thus the body was dedicated: "to the service of the evangelization of the world for Christ." The church elected Reverend A.C. Queen as pastor and set the first and third Sundays in each month for services.   Also on Sunday, December 18, 1921 the church was named East Sylva Baptist Church and during the first year, 19 new members were added.
East Sylva Baptist has had 4 buildings used for churches – the house where the church was originally organized, then around 1925 a white building was built near the site of the house, in 1940 a rock church was built near the same location as the white church.  Men of the church hauled rock from Fisher Creek to use in its construction.  On December 12, 1971, ground-breaking ceremonies were held for a new $190,000 educational building.  On November 12, 1972 over 400 people attended the moving day services and the current sanctuary was started in 1977 and dedicated on Sunday, April 13, 1978 (ESBC History book).
East Sylva has had 20 pastors since the formation of the church in 1921.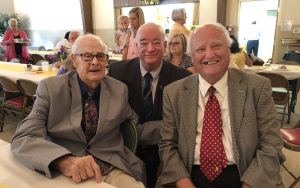 Follow us on Facebook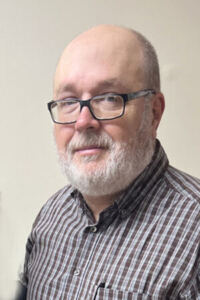 Dr. Scott Courtney
Senior Pastor
Dr. Courtney began his pastoral ministry in 1989 in Henry County Kentucky. He has since served several churches across Western North Carolina. He comes originally from Pageland, South Carolina where he learned the values of hard work growing up on the family soybean farm. He graduated from Furman University, the Southern Baptist Theological Seminary in Louisville Kentucky, and the Baptist Theological Seminary at Richmond Virginia.  When he's not in the pulpit, he enjoys riding bicycles, motorcycles, hiking, camping, and anything to do with the outdoors.  He has been married to his beautiful bride Lisa since 1988 and they have three adult sons.  
Dr. Scott Courtney E-mail – NA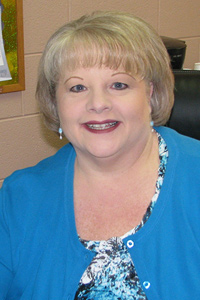 Karen Echelman
Administrative Assistant
Karen Moses Echelman is our church Administrative Assistant.  Karen has been working at East Sylva since December 2010, but has been a member for over 50 years.
Echelman is a graduate of Western Carolina University with a bachelor's degree in Office Administration with a minor in Management.  Echelman worked for over 34 years in the medical office management field in Sylva prior to coming to East Sylva.  She has been married to her husband Richard for over 20 years. Echelman has one son Andy Edwards (wife Ryan) and one daughter Krista Welch (husband Jimmy). Dallas (son of Andy and Ryan) and Cali and Aria (daughters of Krista) are three of Karen's greatest blessings.
Karen Echelman Email – office@eastsylvabaptist.org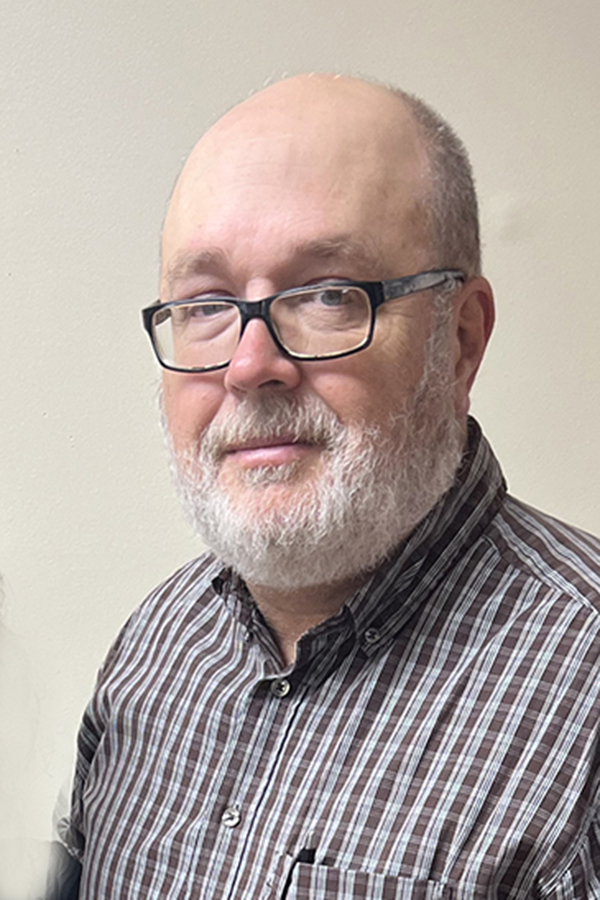 Dr. Scott Courtney
Senior Pastor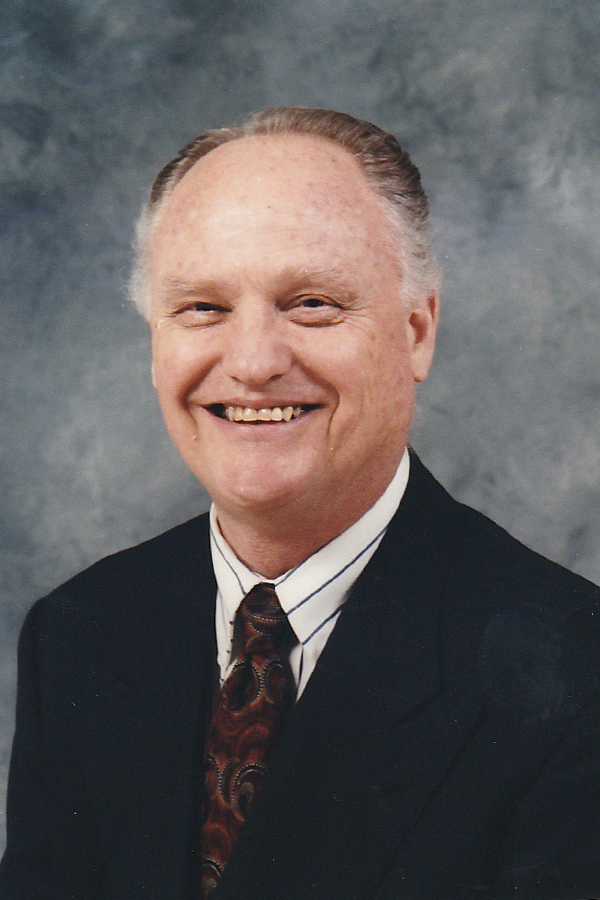 Charles Dean
Pastor Emeritus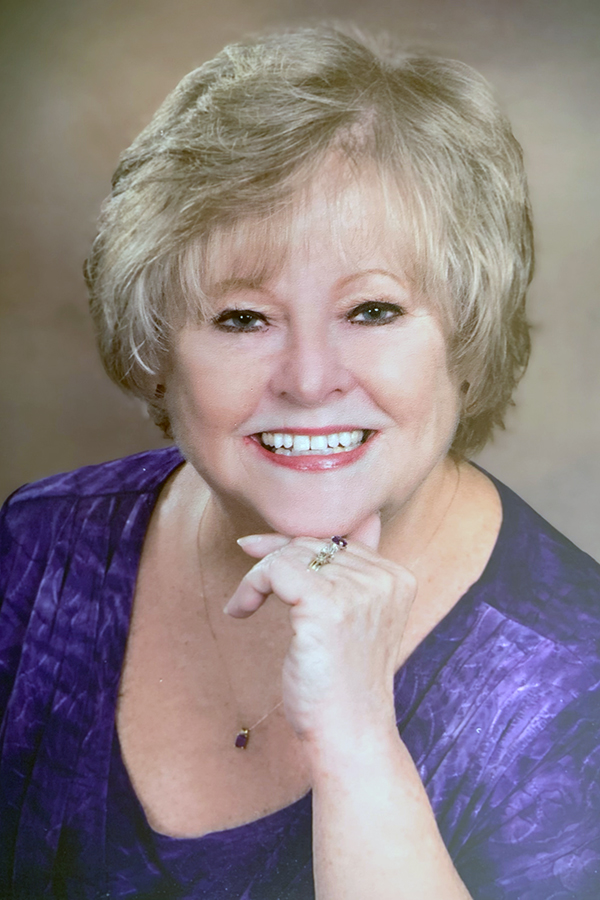 Jan McMahan
Music Director
Below you will find general information about our weekly schedule along with a map and directions to our church. 
Check out the rest of our website to get more information about the ministries and missions of the church.
Weekly Schedule
Sunday
9:45 am – Sunday School (Small Group Bible Classes)
11:00 am – Worship Service
5:00 pm – Youth Bible Study
5:00 pm – Children's Bible Study/Music Time (first and third Sundays)
Wednesday
6:30 pm – Adult Bible Study   (3rd Wednesday night is Business Meeting)
7:10 pm – Adult Choir Practice
Cancellation Notices
If inclement weather hits our area and you want to know if church services/activities have been cancelled, you should try the following:
Call the Church Office at (828) 586-2853 to listen to the message on our answering machine
Listen to 540 WRGC our local radio station or watch WLOS Ch. 13 for closing information
Check out our website at

 

www.www.eastsylvabaptist.org

 

and refer to the Home Page and/or the Events Calendar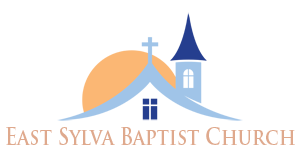 How to Find Us